Stoic Handbook Presents
Stoic Anxiety Mastery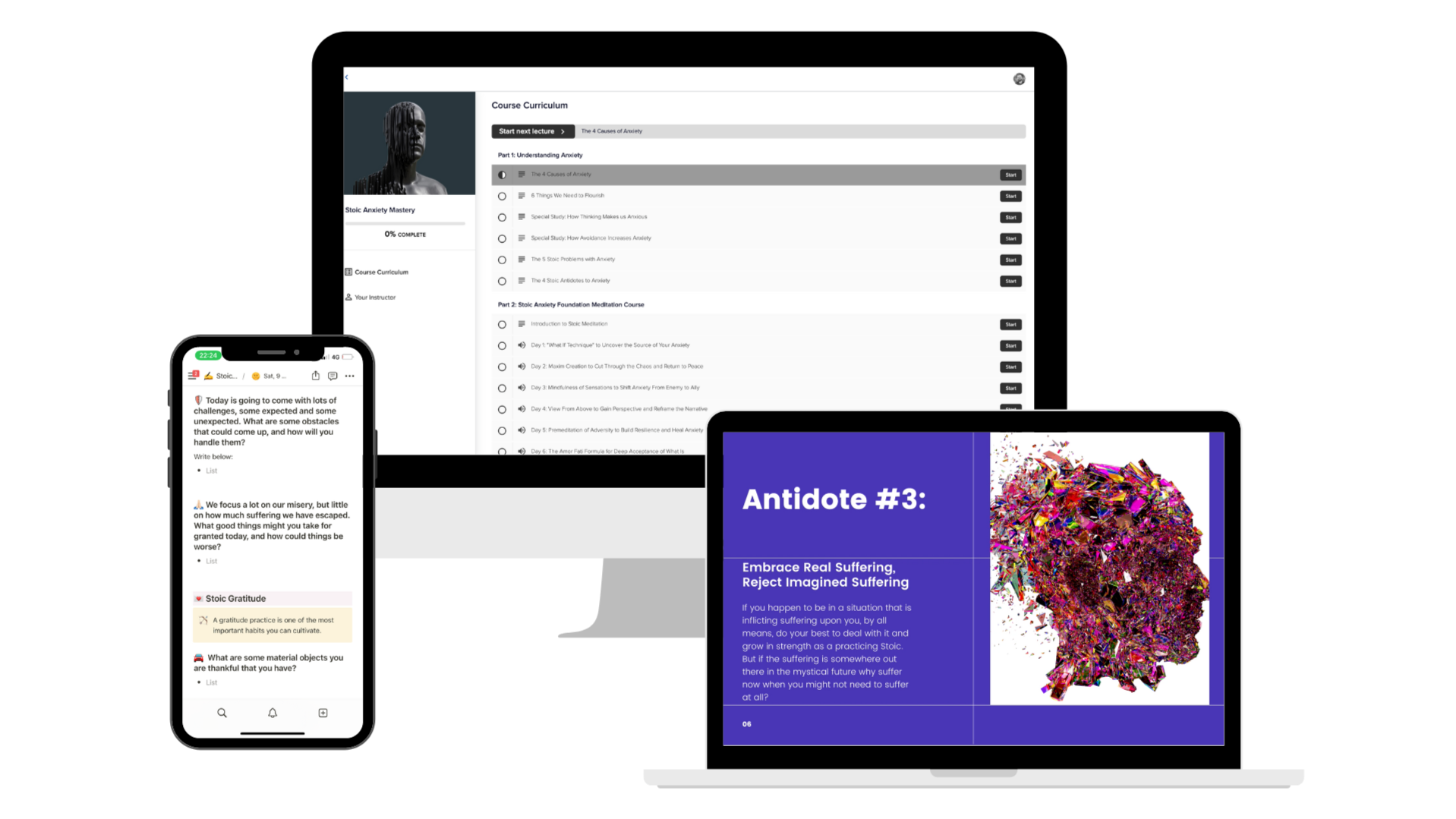 The ultimate psychological toolkit drawing on ancient Stoicism and modern science to help you transform debilitating fear into heroic courage.
A new way to overcome anxiety and build emotional mastery
Even if… you've struggled with it for years

Even if… you've tried meditation, journaling, breathwork, and more without lasting success

Even if… you feel like you lack support and are often misunderstood by people around you

Even if… you feel like you don't have enough time to slow down and find true peace of mind.

Especially if… you have dreams that have been on the back burner for too long. And you're tired of feeling limited by the constant worrying, overthinking, and self-criticism.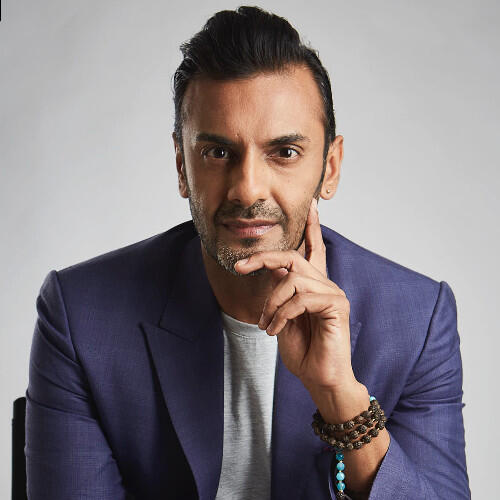 "This course was powerful. It helped reframe a lot of the ways in which I mentally processed my anxiety and fears. Listening to Jon's voice as we were guided every step of the way felt comforting and created the sense of 'you are not alone' which in itself was healing. I strongly recommend this course to everyone, irrespective of the stage of life you find yourself in. It gently converts information to wisdom."
Shayamal Vallabhjee, Author, TED speaker, and Olympic Coach
Your mind is a powerful weapon
Do you feel like you are capable of so much, but you are standing in your own way? Do you ever feel like your mind gets the better of you and keeps you small? Do you go through life with an attitude of avoiding things that make you uncomfortable or scared?If so, I'm glad we've found each other. This was my reality for many years.When I was 18 years old, I was held hostage at knifepoint in a moving car and this changed my life forever.Soon after this incident anxiety became a major factor in my life. At first, it started as general hyper-vigilance, scanning the environment for potential threat but then it started to shift into different forms.Fear of confrontation, intense social anxiety, panic attacks, and hypochondria became a baseline way of being.People on the outside didn't "get it" because to them, I was "not thinking rationally about the situation."Beyond the general difficulties that come with having anxiety there is a more poignant problem that comes with this affliction:The feeling you are not who you are meant to be.When you have anxiety...It feels like you're tiptoeing around your true potential.With every move you make, your body is telling you that something just isn't right.Every day, it seems to get worse. Every move feels forced. You have no confidence in yourself. Your world is continuously overshadowed by a looming fear of the unknown that is closing in on you.You see, you have an incredibly powerful mind.When it's time for you to reflect, it can be one of your deepest superpowers. But there are times when it works against you...This is what anxiety is: the power of the mind turning against itself.Like all powerful weapons, in the hand of an unskilled beginner, they can be deadly to oneself.But put a sharp blade in the hands of a master samurai and you will see the ultimate display of self-defense.Who would you rather be?
stoic anxiety mastery
Core Curriculum
To conquer anxiety, you must attack it from all angles and leverage every intervention available. The curriculum is built around mental exposure training, rational inquiry, visual contemplation, and Stoic skill building.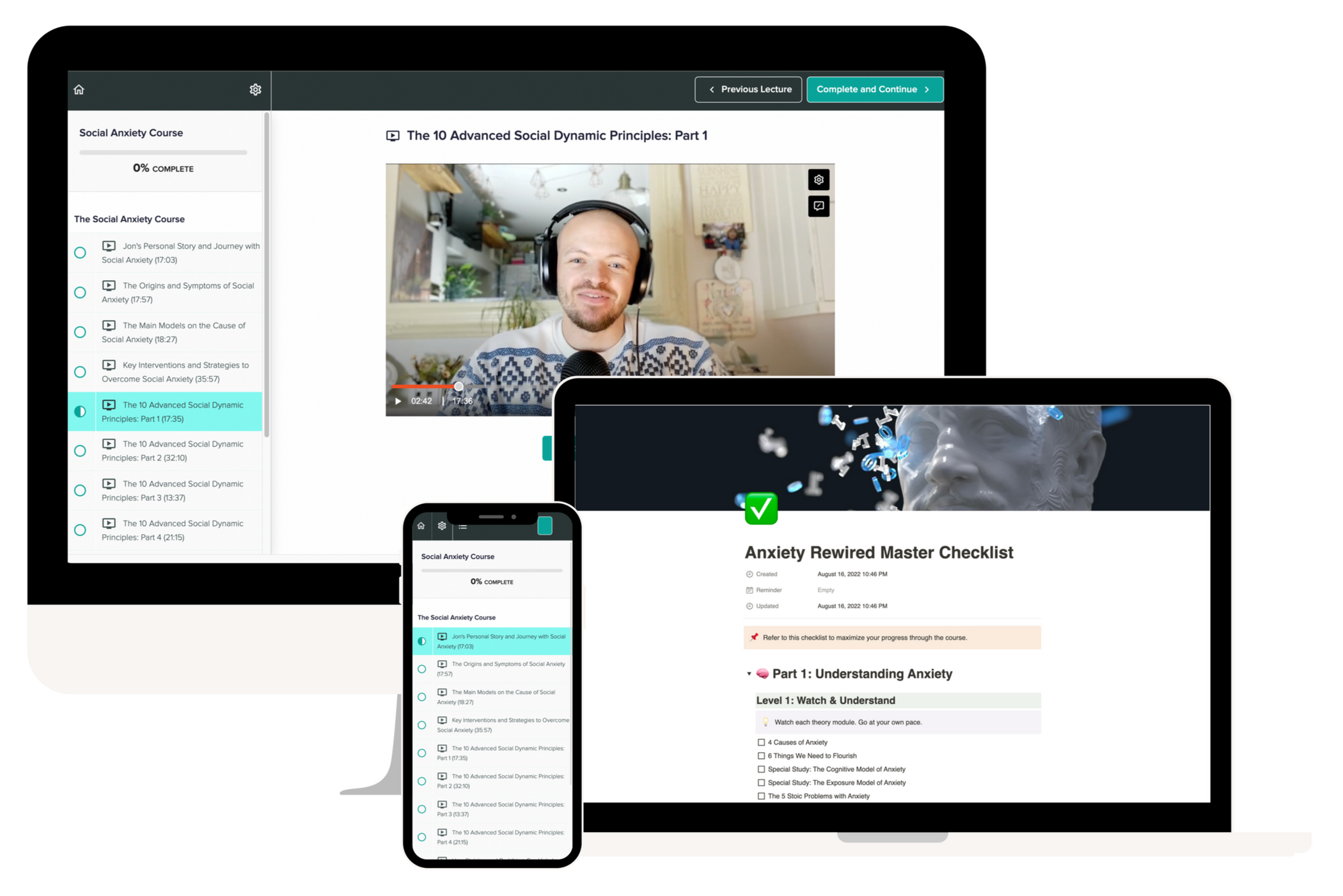 🧠 Part 1: video lessons on anxiety theory
Over 20 video modules that explain exactly how the mechanisms of anxiety work, then how to grow in courage. Learn the attitudes and interventions the ancient Stoics recommended and why.
🧘 Part 2: Stoic Guided Visualizations
Drawing on the wisdom of the ancient Stoics and modern science, this 7-day visualization course helps you truly start changing the way you think. The theory in part one unlocks the principles you discover here.
✍️ Part 3: Psychological writing exercises
Expressive writing is one of the most powerful tools in the Stoic arsenal of techniques. Use pre-loaded journal templates to think rationally in the face of anxiety and how to go about facing your fears.
⭕️ Part 4: Emotional Mastery Bonuses
Gain access to a host of other bonus courses on social anxiety, trauma healing, goal-setting, radical gratitude, and more. Over 10 hours of bonus course material are provided to help you flourish in all aspects of your life.
---
Escape the mindless path
Live the examined life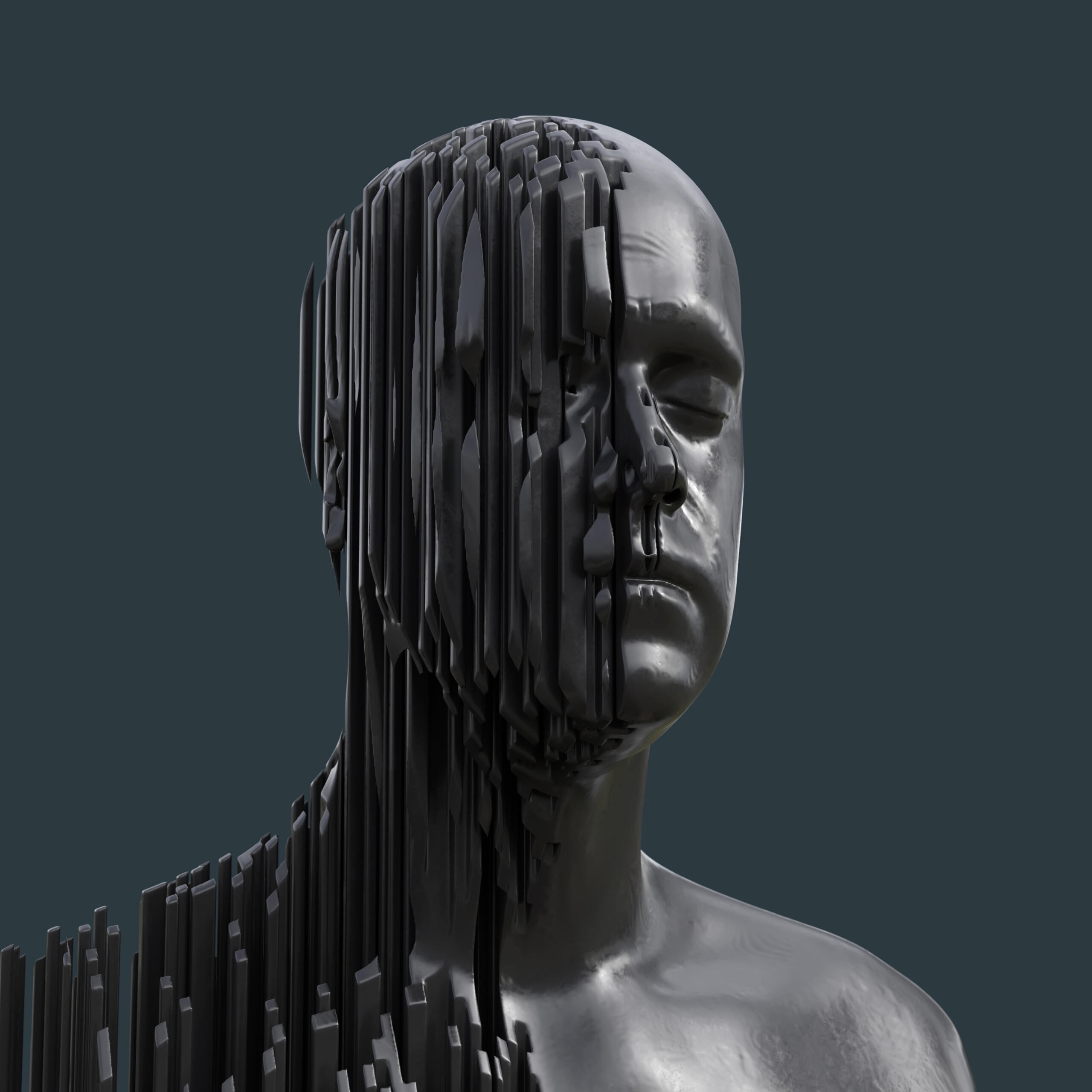 Stoic Anxiety Mastery
$297
The 4-Part Anxiety Destroying Toolkit Includes:
20+ Video Modules

Research-Proven Journal Templates

Comfort Zone Challenges

Laser-Focused Visualizations

Lifetime Upgrades

+ 7 Entire Bonus Courses Included

Our 100% risk-free 30-day guarantee
my adversity is your advantage
The methods in this course have helped me go from a person terrified of confrontation to someone who has entered Brazilian Jiujitsu competitions and won gold.I have gone from extreme social anxiety to being able to travel the world solo and meet new people with ease.I have transformed from a person afraid of public speaking into a teacher who has taught on multiple continents.Not only has the journey of overcoming my anxiety been one of the most meaningful of my life, but I can also now guide others to do the same and avoid the mistakes I once made.After over a decade of study, experimentation, and refining ideas with clients I have reached a point now where I am happy to share these ideas with others.This is the course I wish I had when I struggled with anxiety. Those who have used my anxiety system love it, and I'm happy to give you this experience risk-free.If you don't like it after truly going through it, send me an email and I'll give you a refund.
on the courses of jon brooks
People Say
"By far one of the most well-planned prepared and executed courses that I have done. Not just that, but the wonderful way in which Jon manages to connect eastern meditation practices, with Stoic meditations, coupled with cutting-edge and complex psychology from modern science; with what we know about the human mind, heart, and soul connection today; that we did not know even as short as 50 years ago. Finally, a masterful delivery in the English language. Thank you for bringing to life my personal Stoic practice Jon, especially at a time when I thought I knew a thing or two."
Asim, Dubai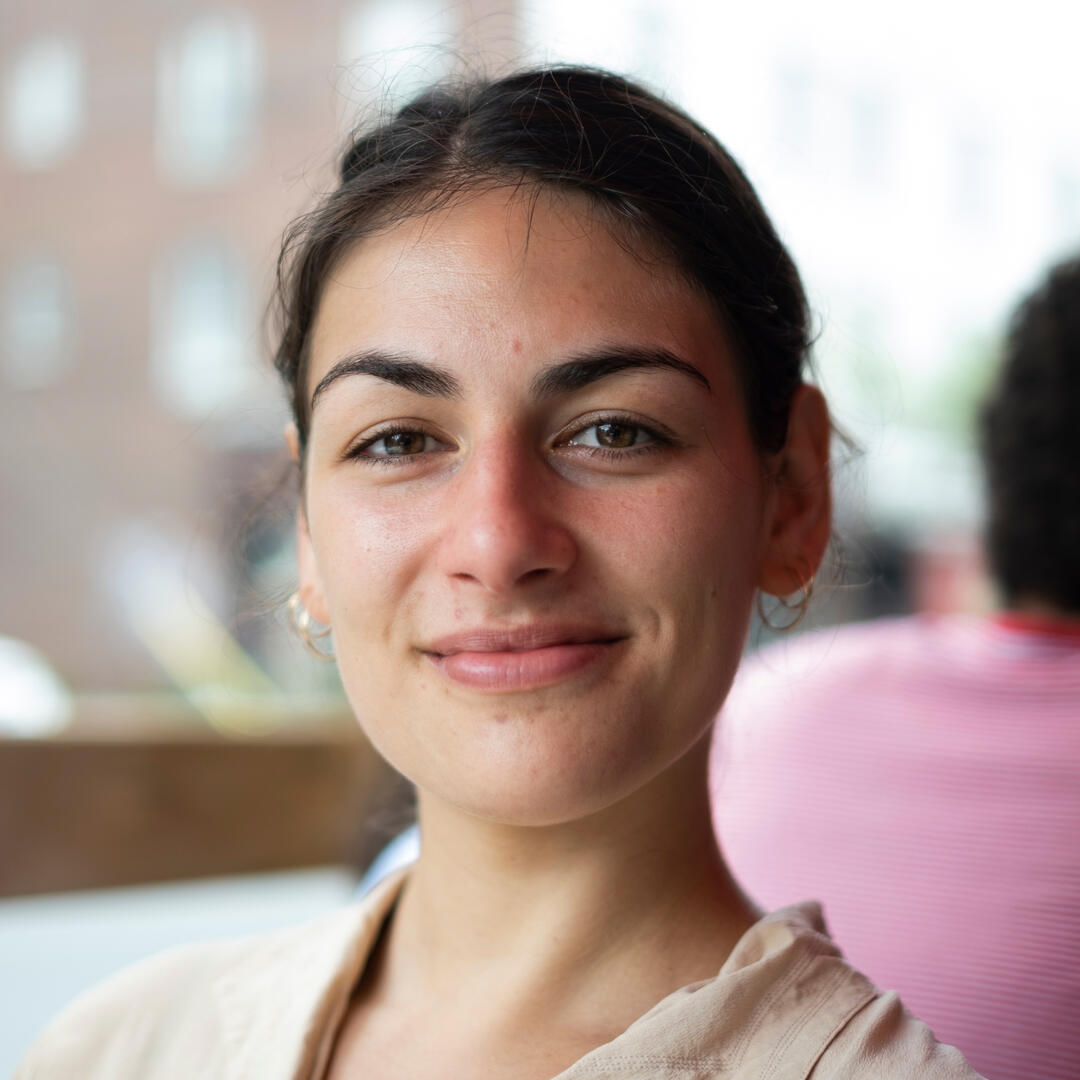 ---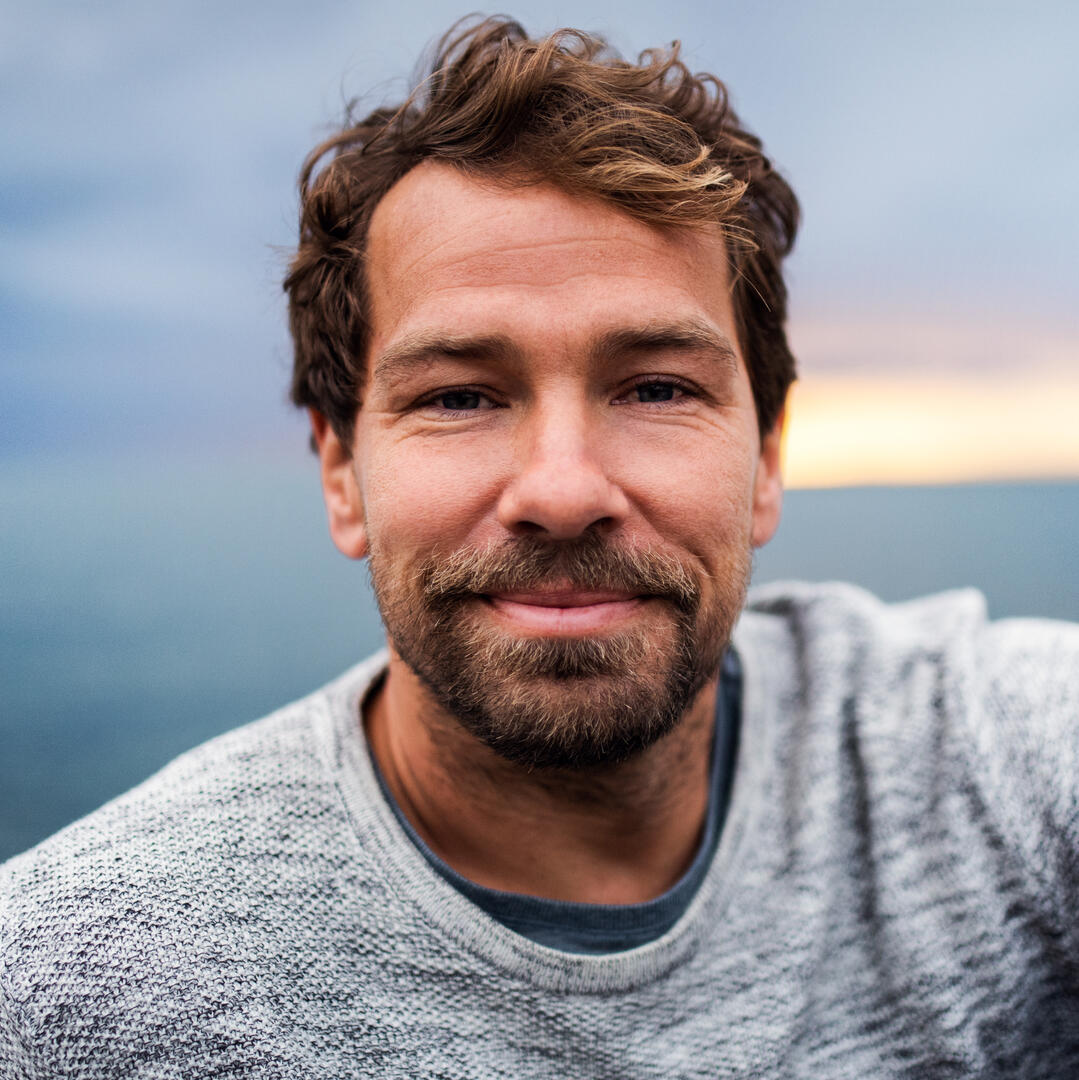 "Wow… stepping into myself and facing my deepest fears was hard. But I came out stronger on the other side! This course has changed me for the better and I look forward to following more of Jon's work."
Ryan Rapaport, USA
---
"Absolutely loved this course, I plan on redoing it over many times. As a side, I usually avoid anything marketed as "ancient wisdom", but in the case of Stoicism, this was truly a wise system for living and thriving. Jon does a fantastic job of combining Stoic teachings with a modern understanding of anxiety."
Doug Gannet, Austrailia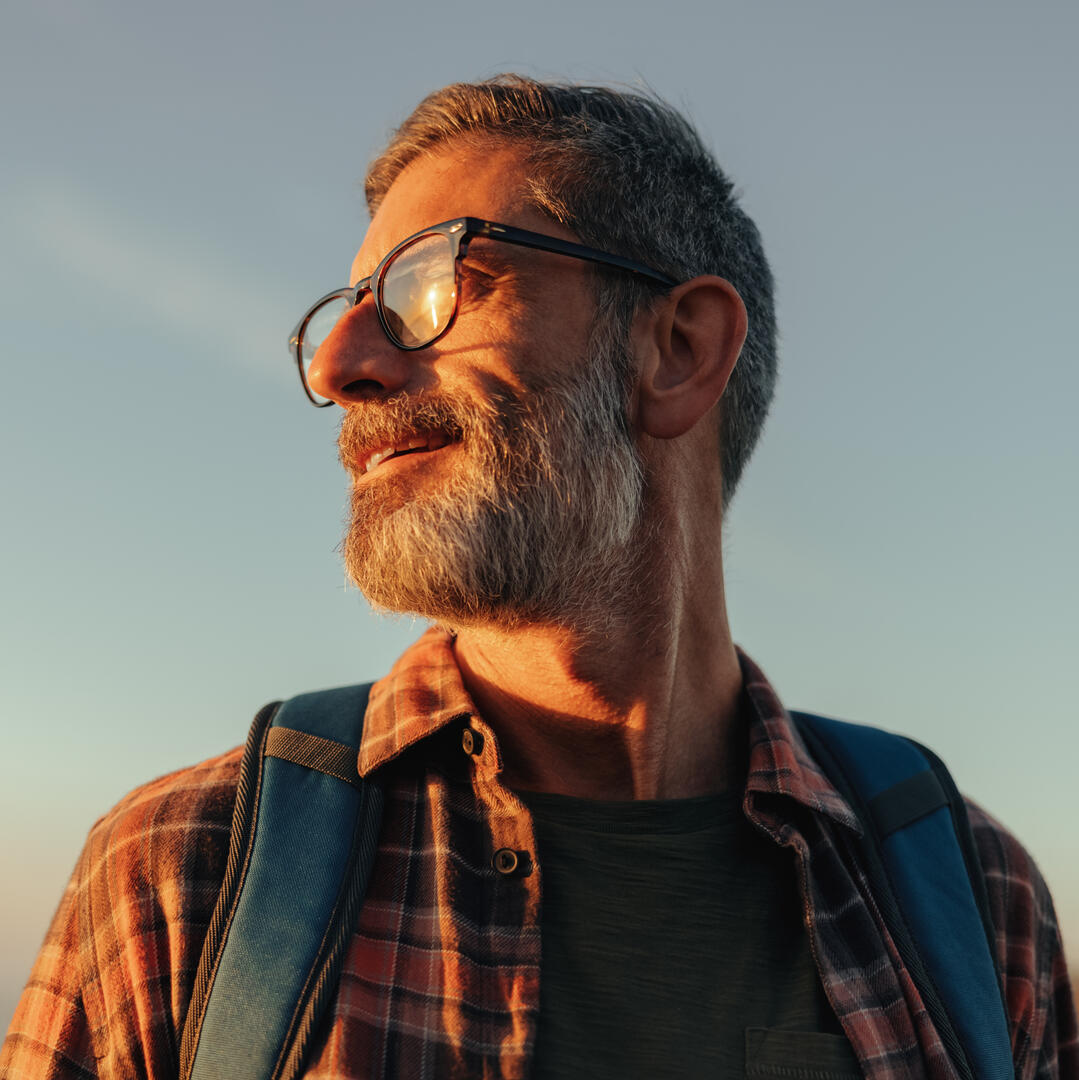 ---
"Jon Brooks is an exceptional interpreter of the Stoic Philosophies. My husband and I are full of gratitude for finding him at this time in our lives. When we first started the course we arrived with what we perceived as a number of unpleasant and stressful challenges to face. Having completed the course we feel our burdens lifted and shifted to now view those same things with awe, reverence, and indeed sincere gratitude."
Mari, USA
what to expect
How will this change your life
When you follow the steps you will experience changes as soon as you start applying the practices.Here's what will change:
No more walking around with a knot in your stomach bracing yourself for disaster

Feel significantly less anxious without needing to give up things you love

Saying "yes" to many more opportunities and living a much richer life

Spontaneous bursts of joy due to the absence of suffering

Sharper ability to navigate all negative emotions skillfully not just fear

Better relationships because fear and insecurity are no longer major triggers

New social skills that make it easy to interact with anyone on planet earth

Reduced fear of failure and increased productivity and creative expression

Ability to make friends and express yourself without self-doubt and feeling stuck

Move beyond any "fixed" situation into a new reality that is chosen by you
Bonuses Include:
Masterclass #1: How to Get Out of a Negative Thought Loops and End Overthinking ($167)

Masterclass #2: Decoding the Social Matrix for Unshakeable Confidence In All Situations ($167)

Masterclass #3: Trauma Healing to Overcome Deep-Rooted Anxiety Stuck in the Body ($167)

Masterclass #4: Stoic Goal Setting to Fearlessly Execute Your Epic Life Vision ($167)

Masterclass #5: From Victim Mentality to Infinite Radical Gratitude ($167)

Bonus Course: 7-Day Transforming Adversity Into Advantage Course ($237)

Gamified Anxiety Mastery Checklist for Effortless Step-by-Step Progress ($37)

Discard Your Anxiety with the A.W.A.R.E Model ($97)
---
meet your guide
Jon brooks
Jon Brooks is a Stoicism teacher and, most importantly, practitioner. His Stoic meditations have accumulated thousands of listens, and his Stoic Handbook ancient technique breakdowns provide a unique take on an otherwise outdated approach to this beautiful philosophy. Jon continues to thoroughly research the philosophy of Stoicism but also draws on his own life experiences, such as his background in martial arts and understanding of the science of effective learning, to innovate these ancient ideas, creating a true Stoic training program, which he believes is a missing component in the modern teachings of Stoicism.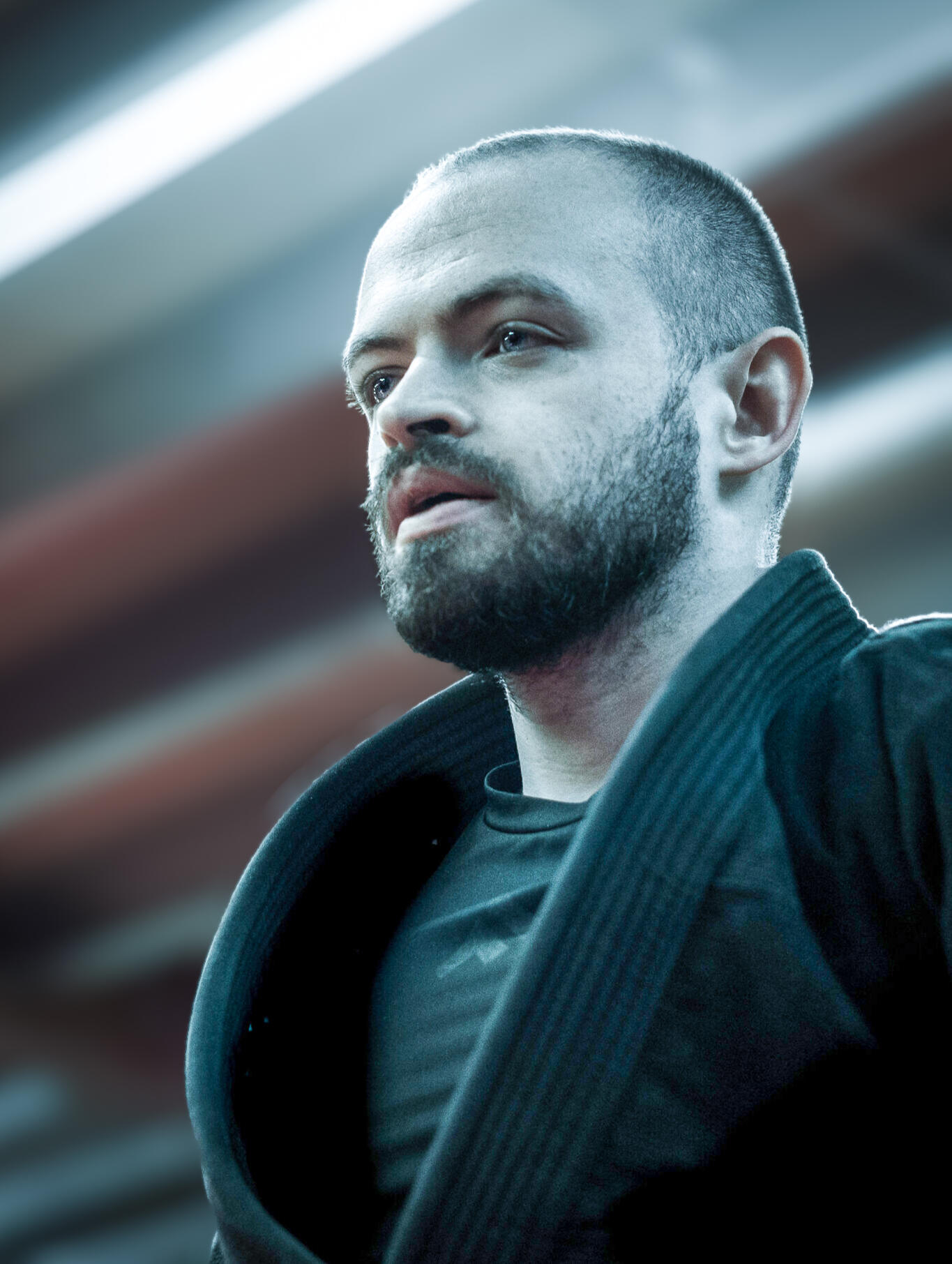 Frequently asked questions
After you sign up, you will be invited to a page where all recordings are visible.
We have a 30 Day Full Refund Guarantee where we'll issue a complete refund within 30 days of your purchase if you are dissatisfied.
You will get immediate access to the course material minutes after your purchase.
This is a common misconception. Modern use of the word "stoic" often implies a lack of feeling. Stoicism properly applied not only draws you closer to your emotions, but it also instructs you on how to manage them effectively. You learn to feel gratitude and joy more fully without being tossed around by anxiety or frustration.
Of course. Letters from a Stoic, Meditations and other classics are absolutely worth reading. But this experience goes beyond simply absorbing information. Stoic Anxiety Mastery focuses on implementing these principles and practices so you experience a shift in your way of being that goes beyond just stuffing more knowledge in your head.
Stoic Anxiety Mastery is $297 in a single payment. Alternatively you can use a payment plan and complete 3 x $99 purchases. There may be taxes factored in at the checkout page, depending on where you live. But there is no fluff, no hidden fees, no bullshit. A single, affordable price point.
Absolutely. All of the core course, the workshop recordings, and all bonuses will be permanently available for all participants.
Modern anxiolytic interventions are poisoned with the idea that anxiety is a disease, a neurobiological chemical imbalance that needs to be eradicated. This puts you at a war with yourself and your ancient wisdom. I take a dramatically different approach that combines philosophical frameworks with research-proved systems where the starting point is seeing anxiety as a source of insight for positive life development.
This is exactly one of the stories that anxiety cultivates in people. That you're somehow so different from the billions of humans to ever exist and find peace within themselves. These are exactly what we're going to change in this experience. We also have constant community support, meaning we can dive in and deliver support directly relevant to you and your unique life circumstances.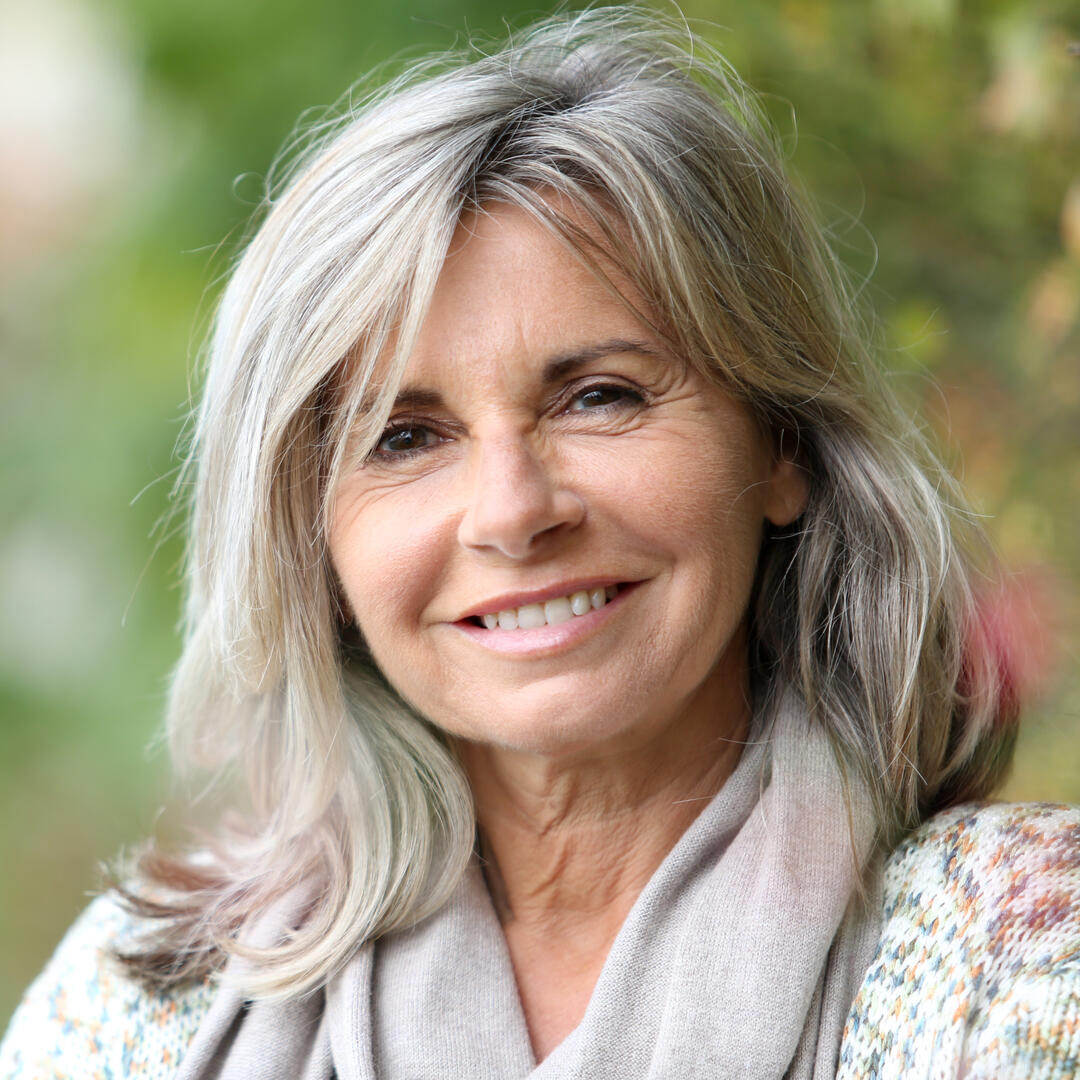 "This is the best course I've found that applies Stoicism in a way that can actually help me every single day.The magic of this course is that I want to keep returning to it, and by continuing to return to it I make more and more progress with my anxious feelings. It's a virtuous cycle.My favorite part of the course is probably the guided meditation section, which is worth the price of the course alone in my opinion. I also really enjoyed the bonus live sessions which allowed me to work through practical exercises with Jon and other students - I was pleasantly surprised by how interactive these events were.In summary, if I was creating a course on mastering anxiety with Stoicism myself, this would be it. Thank you Jon for creating this amazing resource!"
Allan, Author of WhatIsStoicism.com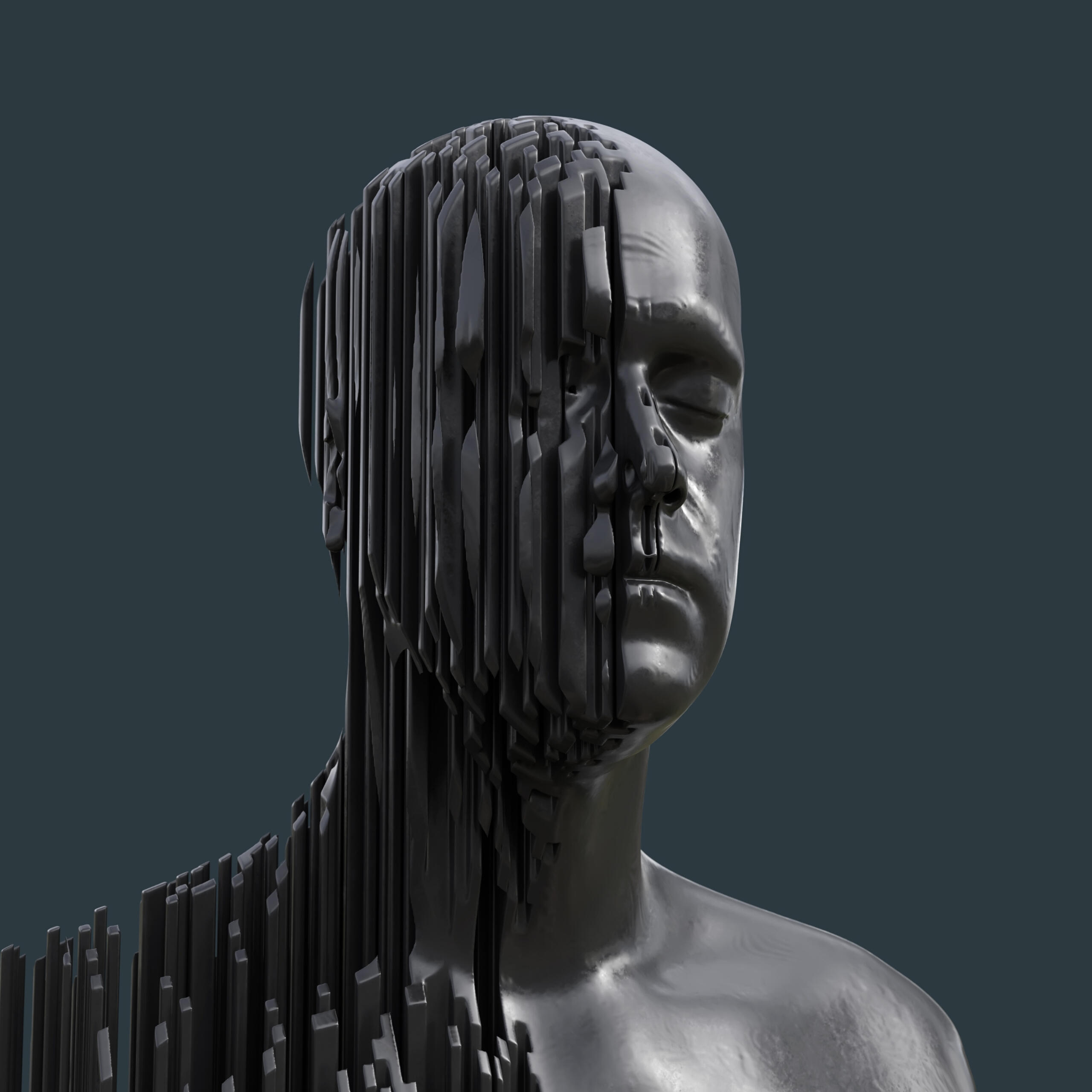 Stoic Anxiety Mastery
$297
The 4-Part Anxiety Destroying Toolkit Includes:
20+ Video Modules

Research-Proven Journal Templates

Comfort Zone Challenges

Laser-Focused Visualizations

Lifetime Upgrades

+ 7 Entire Bonus Courses Included

Our 100% risk-free 30-day guarantee
© Stoic Handbook. All rights reserved.